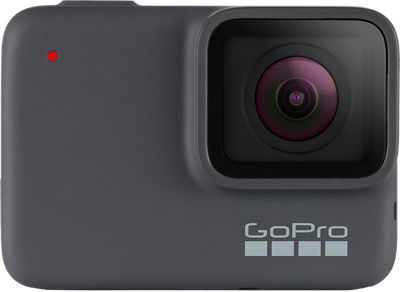 It takes a while for UPCs to become public for new products, and with the announcement this week of GoPro's new flagship model, we realised we never listed UPCs for the 2018 Hero7 model. So until the UPCs for the number 8 model come along, here we are:
Why there are TWO UPCs for the HERO7 Black model? Well, we haven't managed to figure that out – they both seem to point to the same product at the same price on GoPro's own site so it's not clear what's going on there. Perhaps it is some very minor option or country difference.
There are also a number of GoPro Hero7 bundles out there which you can see here – we won't list the UPCs here as they are specific to the bundle, not to the camera itself and their G1 company prefix is 08438121, which seems to belong to another company, but you can check those out too.
Beware of a common problem here, by the way – unscrupulous (or maybe just not very clued-up) sellers will unfortunately list things like GoPro tripods under the same UPC as the camera (no, that's NOT how UPCs are supposed to work!) and that unfortunately messes with our price comparison listings, but there's not much we can do about that as we can't manually curate millions of products.
So anyway, waste no more time and go start filming those daredevil exploits, just don't do anything dumb (we know, you won't listen, but at least we said it!).